The Steiff Shop
Setchey, Norfolk
The Steiff Shop is located next door to Beers of Europe and tucked inside of The Warehouse Antiques and Collectables, it is the largest Steiff shop in East Anglia!
We are official Steiff stockists with over 500 different Steiff bears and animals available in-store and online. From keyrings to jumbo size and replicas to limited editions, we are confident we have something for people of all ages.
Steiff cuddly toys are the most famous teddy bears in the world why not drop-in and browse our extensive range or order from our Steiff online shop.
Since opening our doors in 2017, our range has evolved and includes Brio and Ravensburger jigsaws with stock updated regularly.
"Only the best is good enough for children"
Margarete Steiff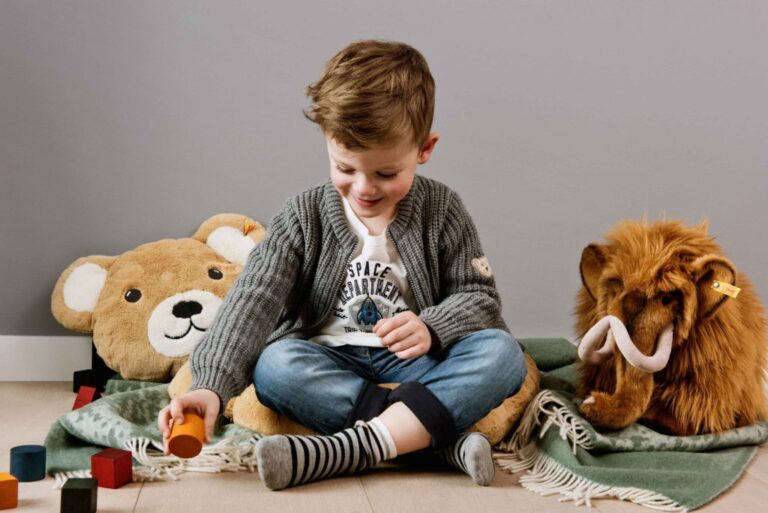 A Unique Company, An Extraordinary Woman…
On 24th July 1847, Margarete Steiff was born in Giengen, Germany. When she was 18 months old, she became ill and three years later, diagnosed her with poliomyelitis.
In spite of the pain in her right hand, Margarete went to sewing school and at the age of 17 she completed her training as a seamstress.
The Steiff dream began with Margarete Steiff making an elephant pin cushion. Now this dream has been extended to a delightful range of animals, pets and other loveable characters. All with the famous Steiff tag and button in the ear – a sign of quality. This unprecedented success story is still being continued today, over 100 years later.
In 1902 the first Steiff Teddy Bear was manufactured in Germany. To make this teddy bear unique and forgery-proof, its inventors agreed to have its own trademark and came up with the idea to have a hand-crafted button in the ear. The term "Button in Ear" was also registered as a trademark and was all legal and protected by May 1905. Before then, the bears had a little card tag that showed an elephant with an s-shaped trunk. The metal button with the elephant motif was only used from 1904 to 1905.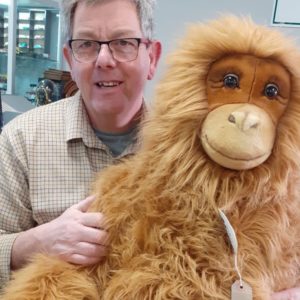 Keith
Senior Bear Consultant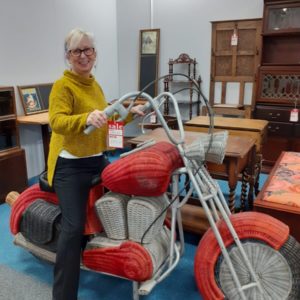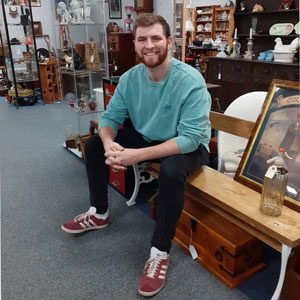 Jack
Trainee Bear Consultant
Interested? Browse Our Bears Today!